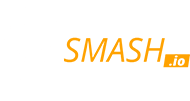 #211221
user id

2560
required hashes for one hit

0
hits this session
Please disable Adblock or check yoru antivirus if you do not see the miner!
[THIS IS A MINER WHICH DOES NOT REQUIRE LOGGING IN!]
You are currently mining for user #211221. This miner does NOT require logging in! Simply click START and leave this page open. Your generated hits will be added automatically to the user #211221. You can leave this page open in a separate tab.

©2019 BTC SMASH. All rights reserved.
About
Terms of Service
Privacy Policy