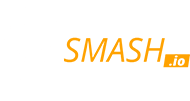 #230293
user id

2560
required hashes for one hit

0
hits this session
Disable AdBlocker for miner to work! Sometimes it may take longer to convert hashes to hits, but your hashes are always counted and saved while the job is done in the background! Threads number increases/decreases speed and manages computer resources and heat.
[THIS IS A MINER WHICH DOES NOT REQUIRE LOGGING IN!]
You are currently mining for user #230293. This miner does NOT require logging in! Simply click START and leave this page open. Your generated hits will be added automatically to the user #230293. You can leave this page open in a separate tab.

©2019 BTC SMASH. All rights reserved.
About
Terms of Service
Privacy Policy